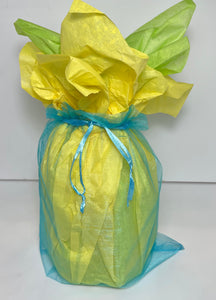 Are you ready to save some serious 💵 ?!  This back-to-school mystery bundle sale is for YOU—not the kiddos!  Packed full of things like spider gel, crystals, gel polish, Pasties, chrome, glitter, cat eye gel polish, gel liners, foil and MORE—these are just examples of what "could be" in your bundle—cuz it's a MYSTERY!
But this mystery lets you choose a color theme…use the drop down arrow to choose what suits you best!  
Maybe you want more than one?  GREAT!  Because you receive a bigger discount when you purchase more than one!  25% off your first bundle; 30% off both bundles when you choose 2 bundles; and 35% off ALL bundles when you choose 3 or more bundles!  
Enter the discount code below which pertains to how many bundles you're purchasing (bundles must all be purchased in the same order to get discounts)~~
Code 1BUNDLE = 25% off 1 bundle; Code 2BUNDLE = 30% off of 2 bundles; Code 3BUNDLE = 35% off 3 or more bundles.  
HURRY…at these discounts they won't last!  Valid only thru August 31, 2023!!