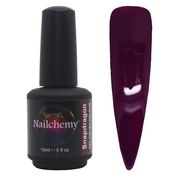 Snapdragon is a gorgeous wine/burgundy colour that is perfect for any season.
DIRETIONS:
Apply over Base Coat.
Cure with LED or UV light.
LED Cure Time - 30 Seconds. UV Cure Time - 2 Minutes. (Please note that curing times can differ based on the power of LED/UV lamps.)
Complete with Gel Polish Top Coat.
Great on its own or used as a base colour for your magical nail art designs.