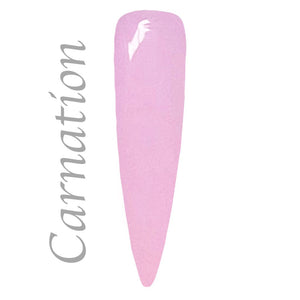 Carnation is a soft, pale pink gel polish
DIRECTIONS:
Apply over Base Coat.
Cure with UV LED Lamp for 30 Seconds.
Apply additional coats until the desired finish is achieved.
Complete with Non-Wipe Top Coat
Remove with Acetone.
Great on its own or used as a base color for your magical nail art designs.